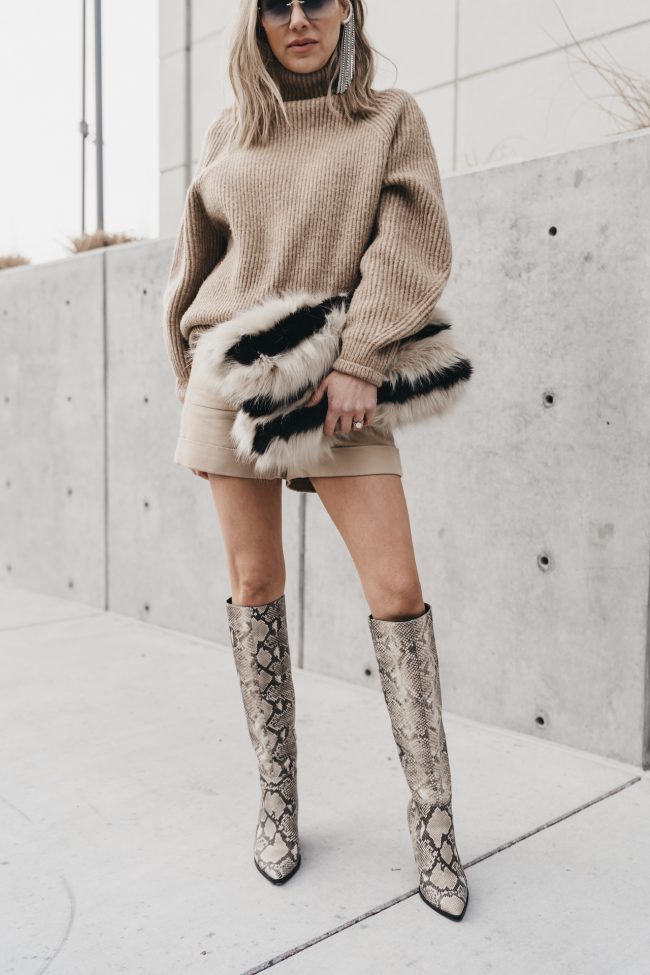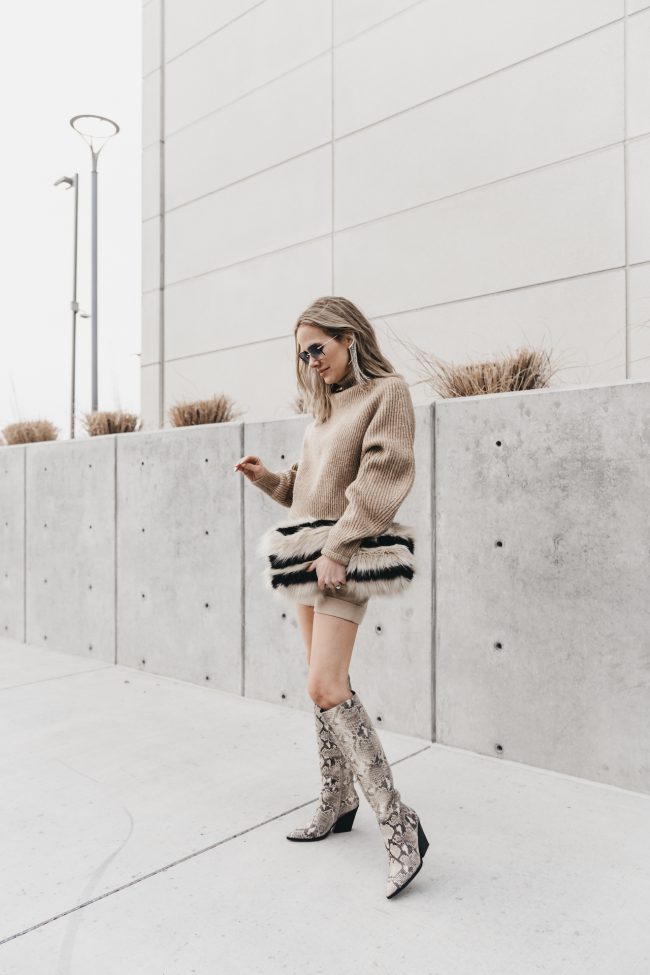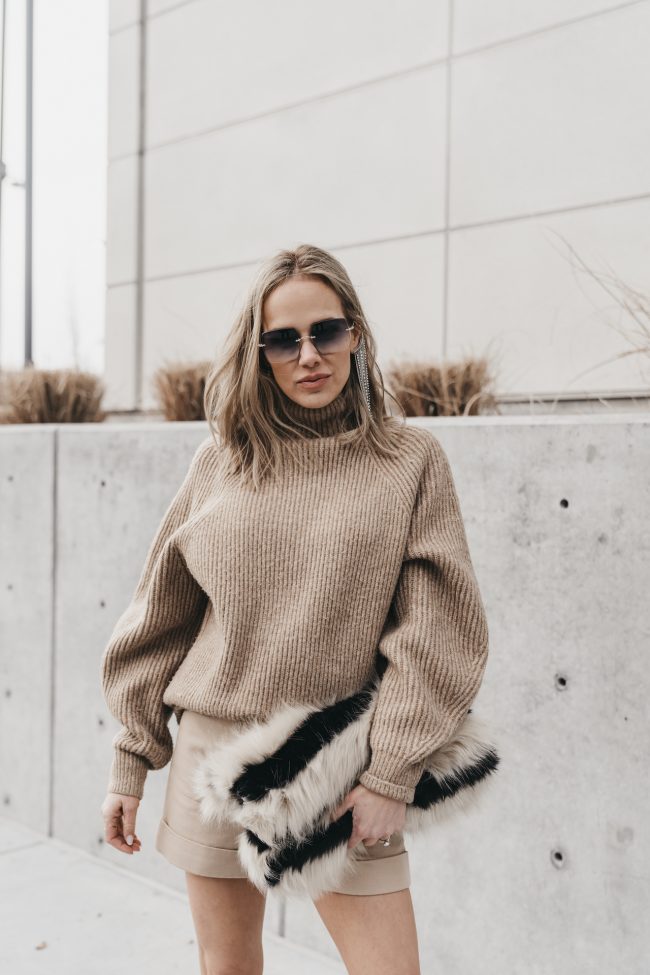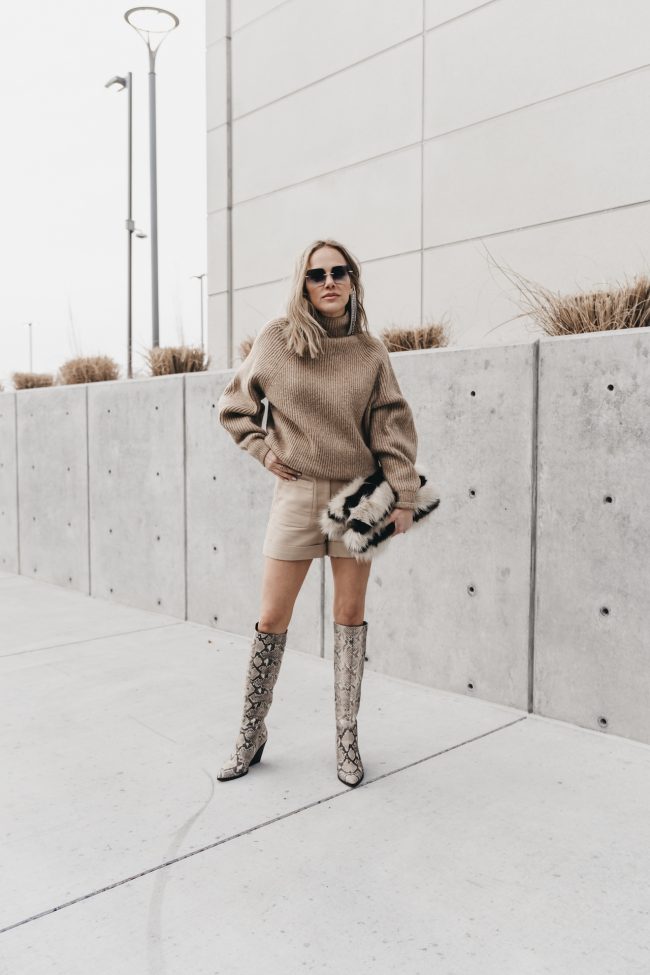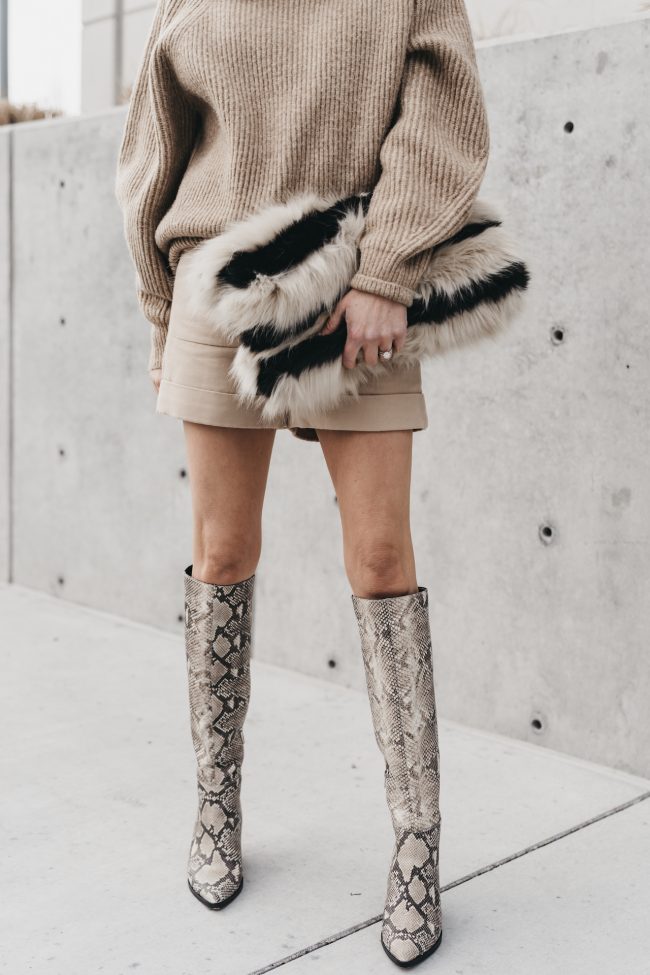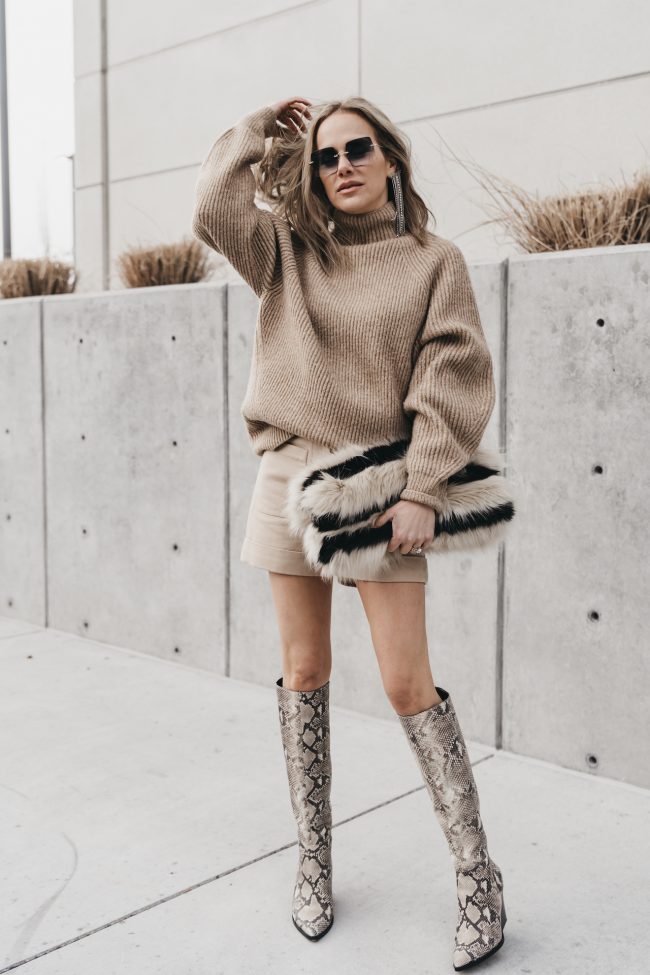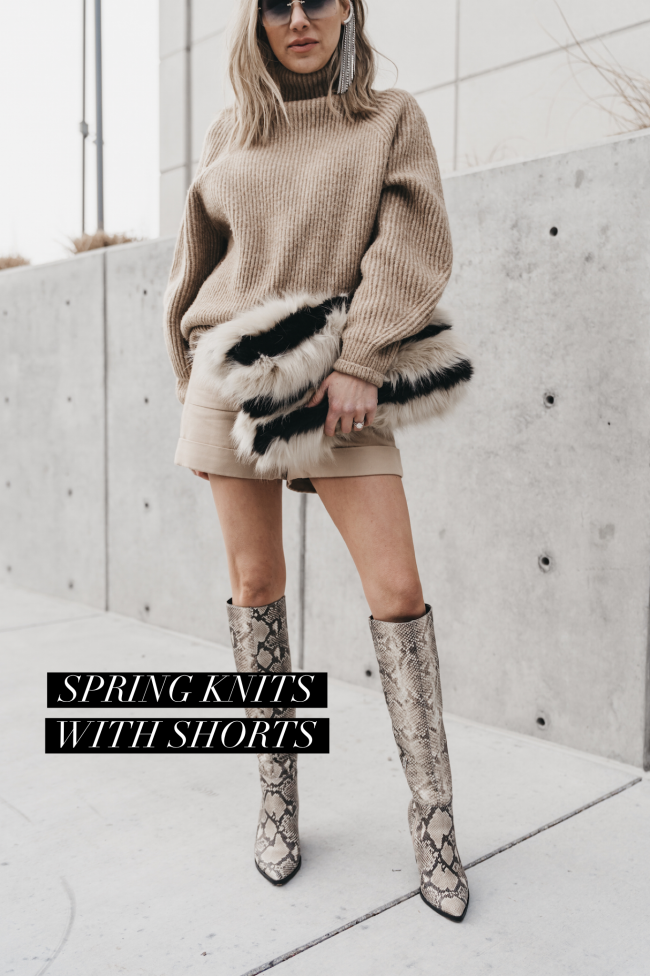 *Before we start, I should mention that the items I linked below are a part of the Shopbop sale that starts tomorrow! 25% off everything!*
Good morning everyone! I hope you had a lovely weekend. Today I am sharing my take on one of Spring fashion 2020's biggest trends…the hot pant! Now, I have never been one to rock a booty short, I can however feel comfortable wearing an above thigh short. Just as long as the top covers more. For me, it's all about balance. Spring fashion 2020 knits with shorts is an easy way for me to find that balance between skin and no skin.
Spring Trends 2020
A couple of other spring 2020 trends we saw on the runways are….70s inspired disco collars, Crotchet (luckily aunt Susan supplies me with plenty every Christmas), neons are still in, especially green, Bermuda shorts, bra tops (not for me I don't think) and like I mentioned earlier..hot pants (or shorts).
Snake Print Boots
If you can't tell by my last few posts, I am huge sucker for snake print. I've always gravitated towards something more on the wild side. I love these Isobel snake print boots by Dolce Vita. They are on sale right now too! Dolce Vita shoes are trendsetting, but at the same time effortless. There is truly something for everyone!
How to wear Knits with shorts in 2020
There are a few ways you can wear you spring fashion 2020 knits with shorts. Try your shorts with tights or bare legs. Chanel spring runway showcased a lot of tights under shorts. So lady who lunches! Also, if you're braver than I am, try a knit cardigan with a bra top and shorts.
I've included a lot of spring shorts and knits below. I made sure to include some under $100 so everyone can afford to feel stylish! Much love to you all! xo

Repost From: TheFashionFuse.com
https://www.instagram.com/p/B9LKGKUHtQc/